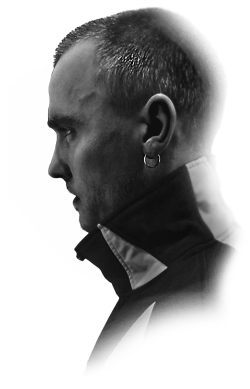 trash
Being the elder and the founder of Suddendeath, Jimmy has many aces up his sleeve. He is wise and intelligent, an excellent reader of others' intentions, and a smooth, subtle talker, able to convince with words, not only bullets. The most exceptional thing about Trash is the manner in which he conducts his personal life. Though a ruthless, rabid combatant, he's also a warm, loving father and husband, and the paradox of his character is that it is precisely the warmth of his humanity that makes him appear superhuman.
Trash is often seen wearing pink "foppatofflor", driving his pimped up Volvo, whilst wielding laminated forest axes. To many, seeing his front bumper parking infront of them is a harbinger of doom. Not out in the forest practising axe throwing, or polishing his qw skills; he can sometimes be seen welding industrial pipes, only to acquire extra dimes to feed his minions, dwelling in the deeps of Brunflo.
He is, and always should be, referred to as The Godfather. One shall kneel infront of his great authority. Or one shall suffer the ultimate penalty.