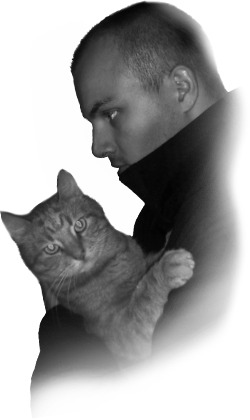 locktar
locketopp, dennits, bjudis, topplocktar, cAPS lOCKTAR, omniknight, The Cocksucker
Mystique clouds this multifaceted hyper being. It's uncertain to tell from where this fell beast originate, but rumour has it that he nebulously spawned deep down in the ocean depths, and was washed upon the shore of southern Dramaputra. Living just west of Stockholm, Dennis is always in motion; sprinkling joy to everything in his surrounding. He's one of the most well-reputed players to non-quakers, having participated in countless grand finals and showmatches, always before crowded audiences and sold out arenas.
In the QW scene, LocKtar is legend; a phenomenon of rank. On dm2, a mold to commoners seeking self-fulfillment. On dm4, an autarch of unmeasured proportions. The rest of the maps - considered hoi polloi to LocKtar, are abit so-so. The remaining duel maps are in check, but on maps like dm3 or cmt4 he can be a joy to spectate.
Known for his somewhat odd online behaviour, yet always with a twinkle in his eye - he possesses ingame abilities some may consider to be unnatural. Movement, reaction, prediction and metagame are anchored deep within him. He's a dreaded opponent to anyone daring to stand in his path.
In the picture above (which we had to dig deep to find) his cat Morrvis appears. Cunningly disguised as an ordinary furry house cat, he's actually a wood nymph from the Old Times, reincarnated to serve as a consultant with one sole purpose - to keep armor timings for LocKtar.
Audio